Biography of Jean-Henri Casimir Fabre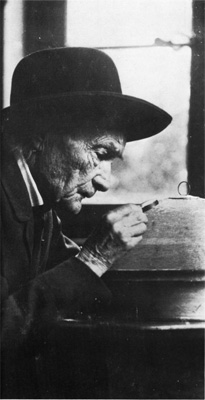 Jean-Henry Fabre
Jean-Henri Casimir Faber is a famous French scientist who devoted his whole life to entomology – the study of the insects.
Born in 1823 in Saint Leons, he spent the first seven years of his life in Le Malaval, a nearby village where his grandparents took care of him. This is where his love to nature blossomed. Young Jean-Henry was sincerely attracted with the beauty of the colorful butterflies and dragonflies. The backyard became his first scientific object to explore.
Jean-Henry's education was quite disjoined due to the frequent moves of the whole family from one city to another. Finally, Fabre graduated from the seminary and obtained the primary teacher training in Avignon. This allowed him teach natural history at Carpentras.
The natural love to careful scientific observations made Jean-Henry a professor of physics. Famous botanists Requien of Avignon and Moquin-Tandon helped him to advance his scientific knowledge.
Fabre preferred a quiet life. He was a teacher in a school at Avignon and devoted his spare time to different experiments and studies of plants and insects. His scientific observations were often fruitful. He registered several patents on the production of the natural dye – garancine, for example.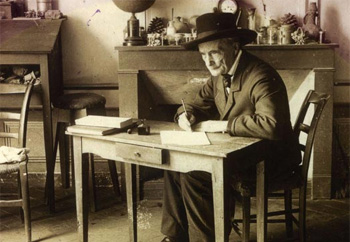 The most prominent part of Jean-Henry Fabre's biography is the creation of "Souvenirs Entomologiques". Fabre was mostly a self-educated entomologist with very little scientific background. However, he was an acute observer of insects' life, which resulted in lots of prominent experiments and discoveries. "Souvenirs Entomologiques" are the direct result of these studies. This is very important that all this sequence of entomological texts is written in a normal language, avoiding tricky scientific terms. This made "Souvenirs Entomologiques" very popular not only in a scientific background.
Thanks to this sequence of entomological books, Fabre obtained many scientific titles by the end of his life. He was also granted with the "Harmas de S?rignan" piece of land. This is where he lived in peace and harmony till his death in 1915.